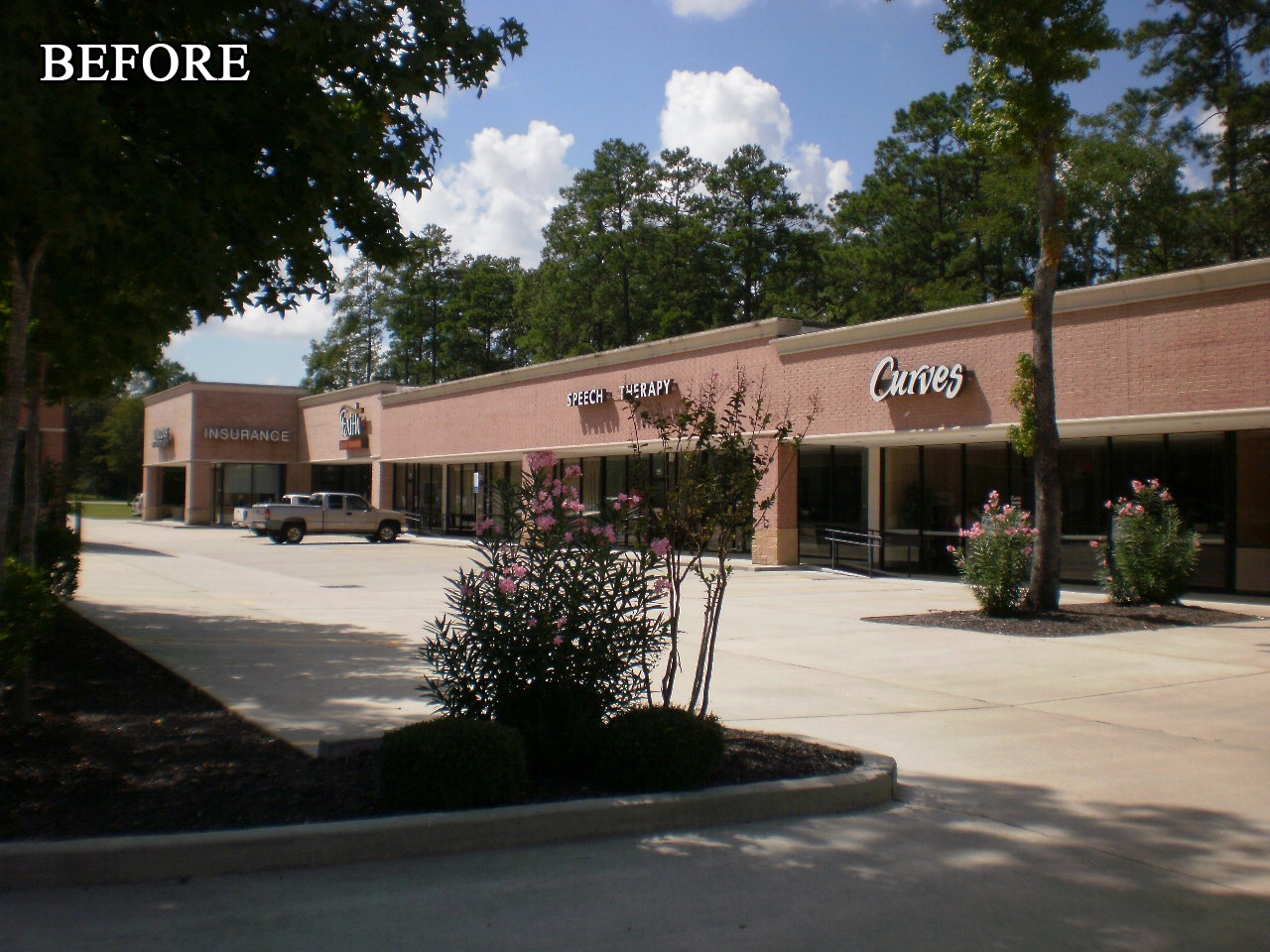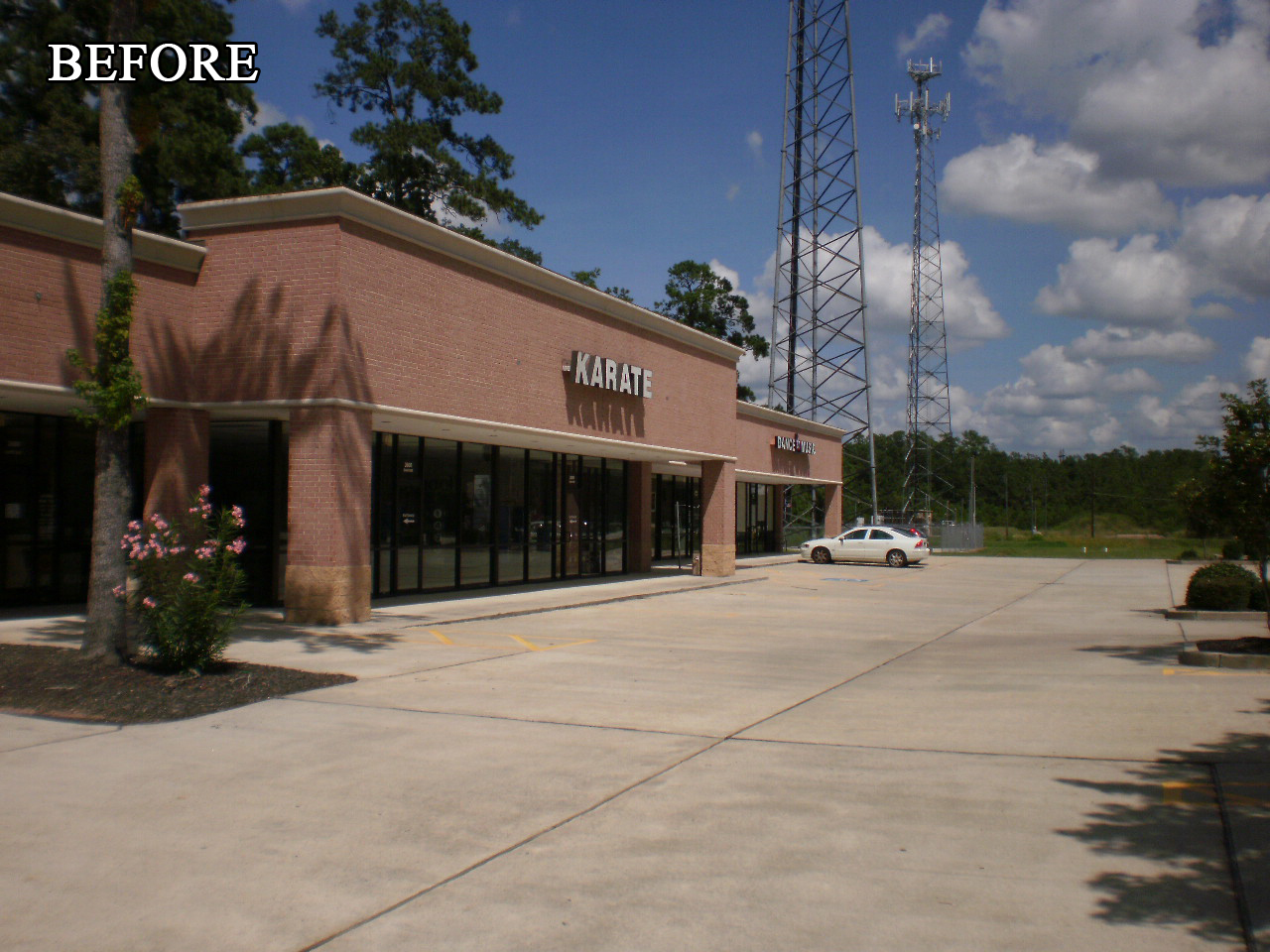 Renovations to 1488 Town Center
Located on FM 1488 just north of the Woodlands; this project consisted of an exterior remodel of a 400 foot long front elevation face lift. The existing brick facade was left in place and a new slightly raised sign band structure was added. This gave definition and character to the separate tenants taking their place in the building.
Our Professional Services included Schematic Design through Construction Administration.